It accurately activates and decodes TPMS sensors and displays the data or any faults. It is so easy that training is nearly not necessary as the whole process is displayed on-screen. Even the newest recruited technician can use the T1000 to complete his task.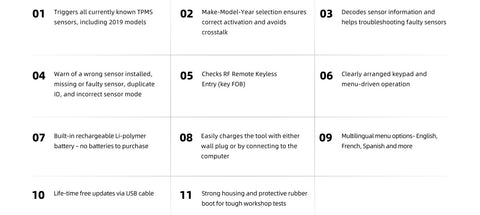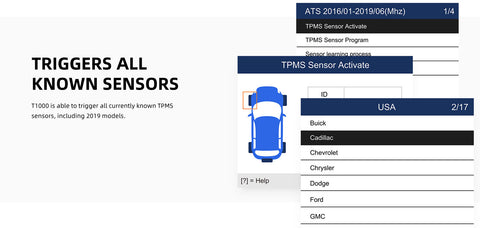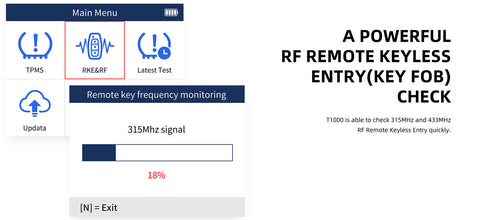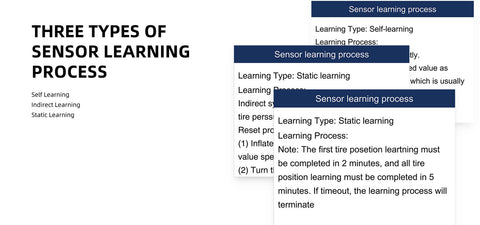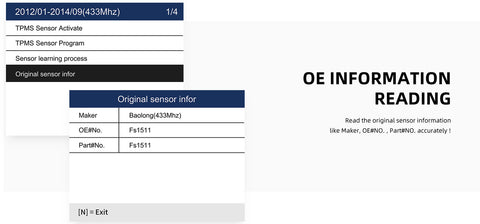 How we ship?
All of the products on FoxwellOnline.com will ship for free.
Orders $0.01 to $99.99: FREE SHIPPING by registered postal service.
Orders $100.00 and up: FREE SHIPPING via DHL/UPS/FEDEX/TNT, etc
Who will be responsible for my import duty?
FoxwellOnline.com DOESN'T add the import duty in our product price or our shipping cost.
Import duty is what your country customs will charge you when your package passes through your country customs. It's always buyer's responsibilities to clear customs and pay the relevant custom duties. Because we have no idea about your importing country's tariff policy and can not confirm the customs cost.
How much I will be charged for import duty?
The amount of customs is different from one country to the other country according to your country tariff policy
What should I notice before shipping?
Please be sure your shipping address is correct. We will only follow your address listed at the payment for the shipment.
Due to the secure reasons, we are not allowed to change shipping address through email.
How long until I receive my items?
We will provide tracking number after shipping, all parcel is trackable.
Express shipping via DHL/UPS/FEDEX/TNT, it normally takes 5-7 working days to reach your place.
Ship via registered postal service, it normally takes about 1 -2 weeks to get it to you.
Further Questions
If you have any further questions regarding shipping or any other subject, please feel free to contact us at support@foxwellonline.com and we will be happy to assist you.
Foxwell T1000 Quick Start Guide.pdf >>Download